About Us
Andrea Jennetta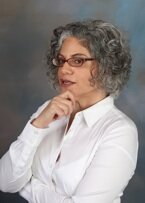 Andrea Jennetta is the publisher of Fuel Cycle Week. She has almost 25 years working in the nuclear fuel cycle. Andrea's cynicism can be traced to her first job in the industry as a DOE contractor on the doomed Yucca Mountain Project. After escaping to Washington, DC, she held policy analyst positions at nuclear consulting firms before joining NYNCO to manage its FUEL publications. In 2002, Andrea founded FCW, the only nuclear industry publication with a sense of humor and discernible opinions. Today she pens Nuclear Buzz, a column on the wacky world of uranium and anything else in the global industry that merits ridicule or praise.
.(JavaScript must be enabled to view this email address)

Roger Murray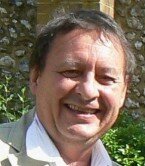 Roger Murray, Fuel Cycle Week's London-based global correspondent, is focused on covering investment in uranium and other mineral resource developments in Africa, especially Namibia—virtually a second home due to his frequent visits—and neighbouring Botswana. "I enjoy covering events in these countries because those in power (mostly) have a positive outlook on the development of their countries' resources for the benefit of their own people and the investors stumping up the cash." Roger also closely tracks the evolution of new build nuclear in the UK. Married with one son, he is an MA graduate of the University of Sussex, and alumni of the International School of Geneva.
.(JavaScript must be enabled to view this email address)

Margaret Harding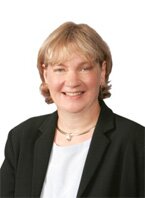 Margaret Harding has worked in the nuclear industry for more than 30 years and advises clients on quality, regulatory, technical, and business issues within the nuclear industry as the President of 4Factor Consulting.. Before starting her own firm, Margaret worked for General Electric for 27 years departing as Vice President of Engineering Quality in their Nuclear Energy division. Margaret received an American Nuclear Society special award for media and communications in June 2012 for her role in communicating events at Fukushima and has appeared on NBC, Fox News, CNN and many others.
She is also an adjunct assistant professor at Iowa State University where she teaches an innovative class called Nuclear Energy in Society. The class reviews the political, economic, social, and technology implications of nuclear energy in society in the U.S. and globally, including a review of the three major accidents.
.(JavaScript must be enabled to view this email address)

Will Davis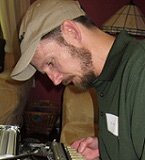 Will Davis is a popular pro-nuclear communicator, whose Atomic Power Review is among the most widely read pro-nuclear energy websites. He is a veteran, having served in the U.S. Navy for six years as a certified submarine reactor operator. In addition to his role as a Contributing Reporter for FCW, Will provides social media and communication services to the American Nuclear Society. He is also on the board of directors of PopAtomic Studios, a 501(c)3 nonprofit whose focus is the spread of positive information about nuclear energy. His association with this group is centered on the outreach program known as the Nuclear Literacy Project.
.(JavaScript must be enabled to view this email address)